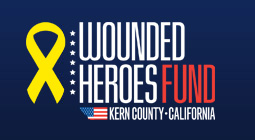 We have recently partnered up with Wounded Heroes Fund and their New Podcast Overwatch. Overwatch is a unique and exciting new program of Wounded Heroes Fund that brings the news, issues, and recourses, important to our veteran population, right into their homes, cars , and workplace. Hosted by local veterans, Over Watch is a weekly 30-60 minute show that combines humor, shared experiences, and current knowledge of issues important to veterans.
Giving back to our Veterans~ We will assist our Veteran Buyers with 25% of our Net Earned Commission to be applied toward their closing cost. ( buying or selling) *if lender allowed.
Supporting local Veterans~ As a way of saying Thank You, We will also donate a portion of our commission directly to Wounded Heroes from each of our Sales.
We invite you to visit Wounded Heroes Fund / Overwatch Podcast to enjoy their show & show your support!