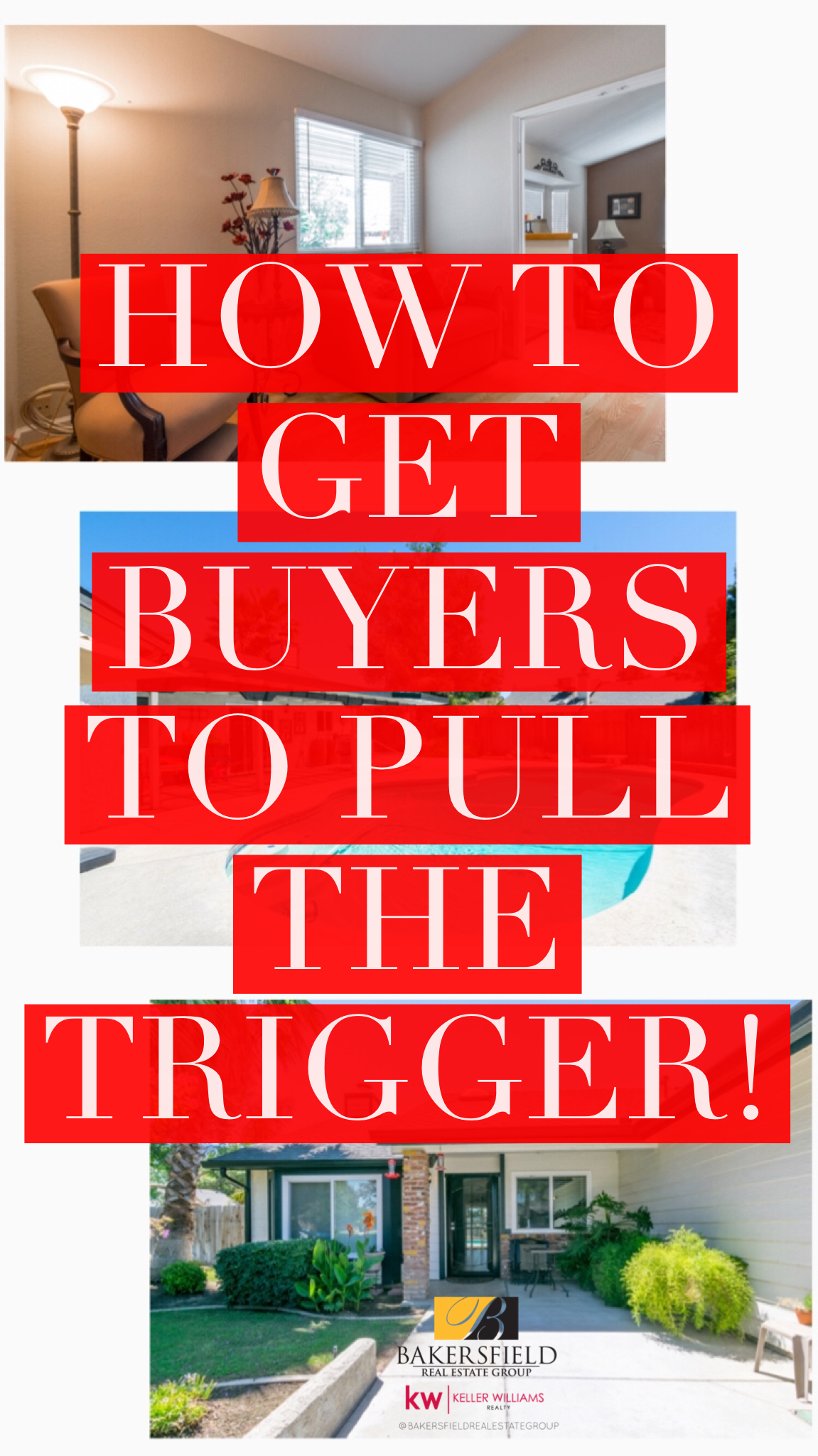 Getting buyers to pull the trigger on your home fast and for Top Dollar!

Let's face it, we want to sell our house fast and for top dollar with very little hassle.. Selling your home can be very stressful with keeping your home Show Ready, Leaving while showing & having people come through your house. We are here to provide you with the information you need to get this done.
1. Our first tip will happen before you list. Get to know your competition. Are you willing to Sell your neighbors house by being priced higher than them or priced fairly? Buyers will not flock to your house with offers if you are listed too high. Thus your home sitting on the market for a long period of time. The key is to always price fairly to get as many people possible checking out your home right away. So before you list, gather as much info about your homes competition. Of course we help with a lot of this info.
2. Trigger Buyers Emotion with this next tip! Think model home! These New Construction model homes are staged, clean, new & depersonalized... aka in Nice, Move in condition. Condition is a huge factor that will determine if you get an offer on your home right away or it sits there. Remember that you do not want to help your neighbor sell their house. You are in a competition and a good looking house will always win. You must fix any defects, paint, clean or replace carpet, pack away clutter, pretty up the exterior. It will be worth it.. believe me!
3. Last but not least Make an ONLINE Impact! Yes, online exposure is a must! Did you know that over 90% of home buyers start their home search online. Picture a home buyer surfing the internet on their phone and your home pops up with it's fair price and beautiful pictures.. what do you think they do next? They share it with their spouse and schedule an appointment to see it. So you must make sure your agent can insure that they offer massive internet exposure system that will get your home the proper online exposure.

Get your home value here
Who is Linda Banales

Meet The Team

Client Testimonials

Bakersfield Real Estate Group
661-704-4244
IG: @bakersfieldrealestategroup
linda@bakersfieldrealestategroup.com
Agentcor Realty Bakersfield
5601 Truxtun Ave #150
Bakersfield, CA 93306