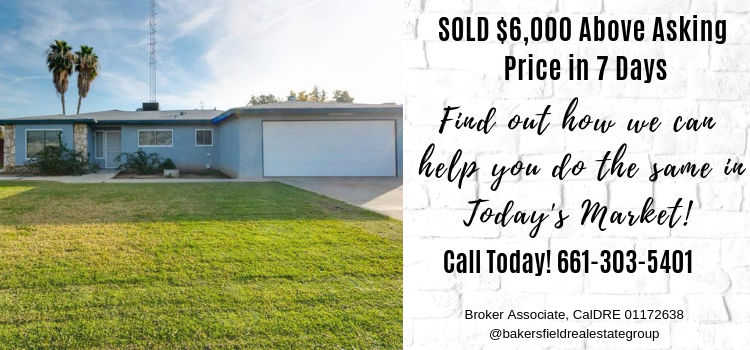 If you are in the market to sell your home, here are a few highly valuable tips you MUST Know!
Pricing
First things first! When you contact a Realtor about selling your home, they will initially research your neighborhood and homes that are comparable to your Home. This is called Running Comps / a Current Market Analysis. This is current data that will determine what Today's Market is valuing your home at. The kind of data in this analysis is current competition pending and sales in your neighborhood. Your agent will also show you what homes (that are comparable to yours) are currently sitting on the market and not selling. This is a HUGE Bonus! If the home is beautiful, in a great location and has beautiful photos, then you know that the reason it is NOT Selling is due to being overpriced.
Something many sellers don't know is that buyers pull comps on homes as well, and they will notice that you are priced too high. They get the full list of homes that match their criteria when they start searching, and if your home is listed at the high end of the list then you are dramatically lowering your chances of them scheduling an appointment to view your home.
If you want your home to sell fast, a VERY IMPORTANT TIP is this -- price at or very slightly below your current market value to create a buyer frenzy! We have seen this strategy result in 10 - 13+ Offers at once. But you might be asking yourself-- "Why would I want to deal with 13 or more offers at once? Isn't that way too much?". Our answer is " Not at all!" What happens is you create competition. Buyers will realize right away that your home is a hot deal and they will bring their absolute Highest and Best offers. When you end up with multiple offers you now have the power which should always be the case in a Seller's market. You can then choose with the help of your Realtor which buyer is the most qualified & is giving you the absolute most Profit at the end of the day.
Wouldn't this be ideal for you? Rather than listing your home way too high and getting little too showings and having no one compete over your home? I promise you, we have seen this way too often and in the end, the seller ends up sitting on the market for way too long, reducing their price and resulting in less profit and paying more in monthly mortgage payments due to being on the market for to long. Trust your Realtor! If you have hired a true Real Estate Professional, they know what they are talking about and you must trust the process.
Staging
Home Staging is an absolute Must if you can afford it. If not, our Team Lead, Linda Banales, has her Home Staging Credentials and offers Free Home Staging Evaluation & a Complimentary Ultimate Home Sellers Guide! (Request That Here).
It is highly important to realize that your home has turned into a product the minute you decided to sell it. You want to showcase your home in a way that appeals to the majority of buyers, not what appeals specifically to you. A buyer wants to be able to see themselves living in your home, and this can be achieved through making the decor simpler through methods such as staging.
You may not have the same style as a buyer. Given the many potential people that will see your home, there is no way to know the specific style of any of the buyers that show interest in your home. This is why we talking about decluttering, painting, making small repairs, sprucing up your yard and so much more in our Home Sellers Guide. Every step must be followed to the best of your best ability in order to get the highest possible sales price for your home.
It may be hard to declutter your home and keep it in neat and tidy while you are the Home Showing Stage of your sale but if you follow all of our advice, you will not have to keep it up that long. You will get an offer quickly and instead of worrying about how you are going to keep the kids beds made and dishes put away, you can starting packing and getting ready to move! Can I get an AMEN? Staging, cleaning and presenting your home well will also allow your home to photograph extremely well which is what we are going to talk about next.
Photos
Profession Photography is such a great topic when it comes to listing a home for sale. This is a service that we take care of for our sellers because we want your home to sell and to be seen and loved by buyers. You want to make the absolute BEST impression, right? Since making the decision to sell, your home has become a product, and the best way to sell a product fast is through great marketing presentation.
Our photographer is a Real Estate Photographer. He will get all of the right angles to showcase the exterior and interior. That beautiful kitchen, the pool or your patio.. whichever rooms or spots of your home that are a highlight, those will be seen and instantly spark interest in a buyer. The highlights of your home will be showcased in its best light.
Unfortunately we see many homes that hit the market with bad listing photos or only a photograph of the front of the house. This breaks our heart because we could have helped them get more eyes of buyers on their home just from our photographer alone. Say they have a beautiful home inside and out, but the agent was careless and took no care in getting the home photographed.. he or she has instantly decreased how many buyers will put that home at the top of their Showing List. We have another Blog Post about this topic you might want to check out HERE.
In the end, if you are selling your home, Professional photography is a must, and please, please, please make sure this is something that your Realtor offers. Do me a favor.. check the internet and get an idea of your competition. You will instantly see exactly what we are talking about. There will be homes with beautiful photography that will get a lot of attention from buyers and homes with bad photos that buyers will not be attracted to despite how it may really look in person. It's sad but true. Photography does matter.
Overall...
These are truly the absolute TOP 3 tips that will get your home SOLD Fast and for top dollar! All three tips are essential in making your home the most attractive to buyers and getting to pick the best offer on your home! When you hire a terrific and reputable realtor, they should suggest a price that will sell your home and provide you with the reasons for this price, and you must trust the process! We hope this info was helpful and wish you all of the best in your Home Selling Process.
And as Always, if you are in the market to Sell your Home here in Bakersfield, CA, Give us a call! Linda Banales, Realtor / Broker Associate (661) 303-5401
Find yourself asking the Following?--> "How much is my home worth? What can my home sell for? Can I sell my Home and Buyer another at the Same Time?" Reach out! My Team & I would love to help! No Obligation! Just Free Helpful advice!
When you meet with our Team to get your home listed for sale we will address all of these points and determine the steps to take to get your home List Ready! Here are a few more Blogs that you should check out!
5 Ways to Tell How Your Home Stacks Up Against Others!
Don't Leave Your Home Sale to Chance

SIX Steps to Selling Your Home

DO Judge a House by Its Picture!
The ULTIMATE Guide To Selling Your Home!
How To Get Buyers to Pull the Trigger!
Our team has over 40 years of combined real estate experience with Home Buyers and Sellers Here in Bakersfield. We have sold over 1200 Homes and if there is anything our experience has shown us, it is that not all real estate agents are created equal. Too many agents rely on the 3 "P" Marketing Plan of Putting your home on the MLS, Putting a sign in the yard, and Praying that it sells. You Deserve More Than That! We use our exclusive 76-Point Marketing Plan to get you to the bank.
If you would like to receive a Complimentary Home Evaluation, don't hesitate to Email or Call today. We are here to help!

Linda Banales
Broker Associate CalDRE 01172638
Bakersfield Real Estate Group
at Agentcor Realty
661-303-5401
Se Habla Español / Spanish Speaking
Follow us on Facebook
Follow us on Instagram @bakersfieldrealestategroup
Linda Banales Broker of Agentcor
Full Bio
Looking for a local Bakersfield Real Estate Blog? Click Here to stay up to date with the local market and find out if now is a good time to buy or sell Real Estate.

Selling a Home in Bakersfield and need an Agent that understands the full picture of what goes into Selling a Home? Click on Selling a Home
Bakersfield Real Estate Group

Broker/REALTOR

Agentcor Realty

6613035401

Licensed In: Ca

License #: 01172638

Contact Us

---

You Can Also Visit Us At: