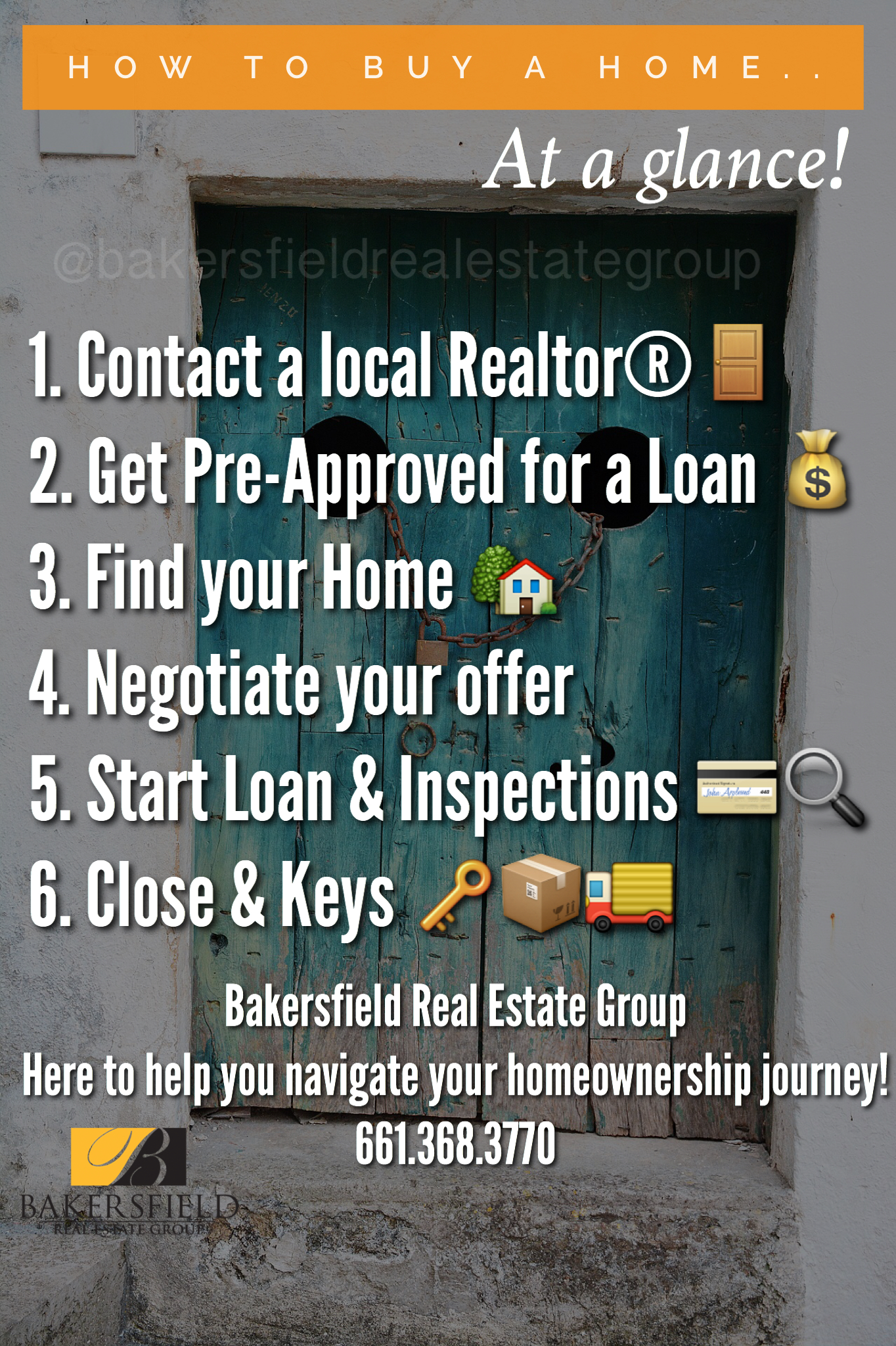 What is the first step to buying a home?

1. First Step to buying a home is to Call a Local Realtor. An experienced Realtor will be able to provide you with an Action Plan to buying a home.

2. Next step is to get prequalified for a home loan. Your agent should be able to recommend a reputable local loan officer. The Lender Will run your credit to determine your credit score and obtain the information to provide your loan prequalification letter. It is the lender that will provide you with different loan scenarios such as first time homebuyer programs down payment assistance programs conventional or VA financing programs. The lender will also be able to tell you what your estimated mortgage payment will be depending on your credit score and loan program and of course the final sales price of the home you end up purchasing.

3. Start Your Home Search! Once we have your prequalification letter ready we will know what your price range is for a home loan and then we can determine what is available in your budget. We will factor in what location you want to be in age of home and desired amenities such as bed and bath count age of home pool or no pool and garage size etc. From the start we will get you connected with our local MLS with access to all the properties available that match your criteria.. You will never miss out on the home of your dreams.

4. Negotiate the offer. Just a few things to think about when you do decide to make an offer on a home will we be asking the seller to pay closing cost & home warranty? Also you will need to have money aside for an appraisal which can run between $400 and $500 and a home inspection (prices vary between $400 and 600 to put in dollars depending on size of home and pool and AC) and termite inspection $60. These are all things that buyer is responsible for.
5. Once your offer is accepted, the loan process with start right away. We will coordinate your desired inspections such as Home Inspection, Termite roof and any others that you choose. We have only a couple of weeks to get these inspections done so they need to be started asap.
6. Closing & Keys. Once we have completed all of your inspections and the loan is funded, we Close Escrow. When do you get the keys? You get the keys, the same day! ( unless the seller asks for additional days to move out and this will be in writing) By the way, everything is in writing.
Ready to take the Homeownership leap? We would love to help you get started. Call today! 661-704-4244 or Click Here

More Links
Get Prequalified
Contact Us
What our clients say about us
Meet Linda Banales
Bakersfield Real Estate Group