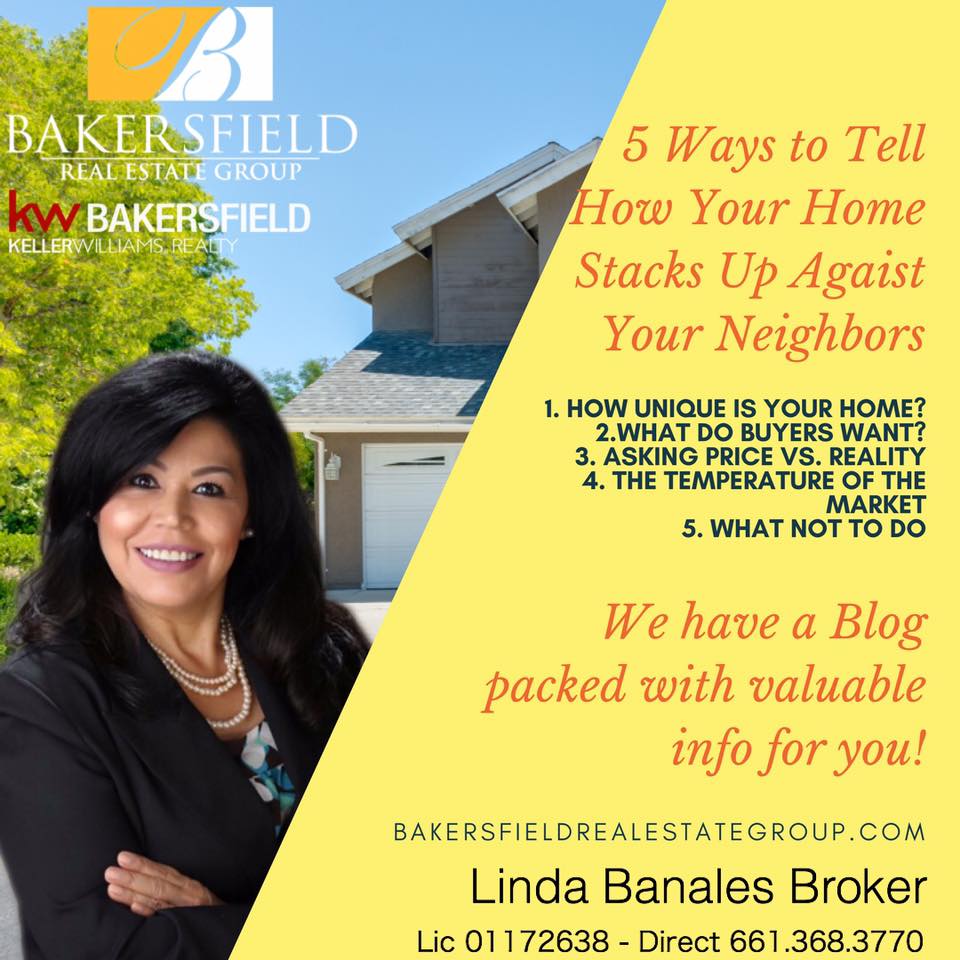 Thinking that it's time to sell your home? First step to take is to check out the happenings in Your Neighborhood! The recent Home Listings and Sales will determine your sales price!
How Unique is Your Home?
Are there 10 other homes similar in size and features from the same year and builder for sale in your neighborhood? ( Your Realtor can provide those true and current numbers btw) If so, you will have to prep yourself to price your home competitively. - or you will run the high risk of sitting on the market for longer than you like. But if your home is the only one of it's kind, then things may move quickly!
What Buyers Want!
See what amenities are getting tops dollar. ( Upgraded kitchens, RV Parking, Pools, Newer AC & Roof?) If you have them, highlight those features in your marketing. When you go to meet with your Realtor, tell them the story of why you bought your home.
Asking Price Vs. Reality
The listing price is just that.. a List Price. It is highly recommended that you do not List above your comps. When buyers start their home search, they receive a list of homes and if your list price is the highest compared to other homes, it will get passed up. Thus less showings and less buyers coming to view your home.
The Temperature of the Market
How long are houses in your neighborhood sitting on the market? Days on market will help your refine your asking price. Here in Bakersfield, it is a Sellers Market right now so if you are sitting on the market for more than 30 days, you have listed your home too high.
What Not to Do!
Find out why homes near you are not selling.. this will give you info on what not to do. Here are some ideas that quickly come to mind Bad photos, priced too high, very limited showing availability, home is cluttered, bad pet odor, not staged, needs some tlc. If any or all of these are taking place in the listing, the price will most certainly be affected.
When you meet with our Team to get your home listed for sale we will address all of these points and determine the steps to take to get your home List Ready! Here are a fee more Blogs that you should check out! If you are reading this Blog you are already of the Home Selling Process!
Don't Leave Your Home Sale to Chance

SIX Steps to Selling Your Home

DO Judge a House by Its Picture!
The ULTIMATE Guide To Selling Your Home!
How To Get Buyers to Pull the Trigger!
Our team has over 40 years of combined real estate experience. We have sold over 1200 Homes and if there is anything our experience has shown us, it is that not all real estate agents are created equal. Too many agents rely on the 3 "P" Marketing Plan of Putting your home on the MLS, Putting a sign in the yard, and Praying that it sells. You Deserve More Than That! We use our exclusive 76-Point Marketing Plan to get you can take to the bank.
If you would like to receive a Complimentary Home Evaluation, don't hesitate to Email or Call today. We are here to help!

Linda Banales
Broker of Agentcor Realty Bakersfield
Ceo of Bakersfield Real Estate Group
661-704-4244
Follow us on Facebook
Follow us on Instagram @bakersfieldrealestategroup
Linda Banales Broker of Agentcor
Full Bio
Looking for a local Bakersfield Real Estate Blog? Click Here to stay up to date with the local market and find out if now is a good time to buy or sell Real Estate.

Selling a Home in Bakersfield and need an Agent that understands the full picture of what goes into Selling a Home? Click on Selling a Home