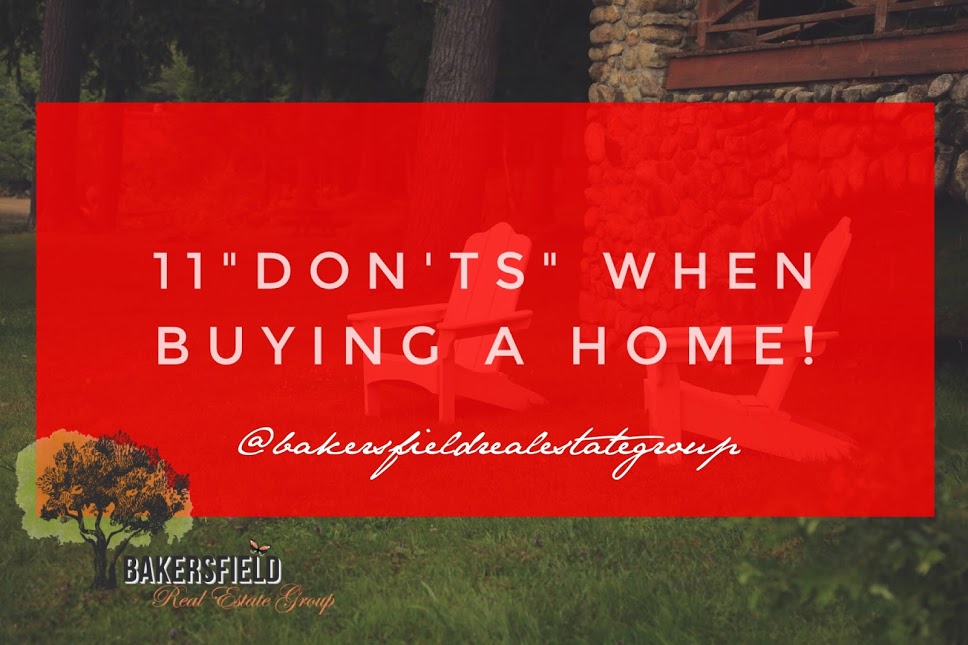 Ok so you are ready to start your home buying process. You have already chose your Real Estate Agent & picked your lender. Now we're going to give you a huge tip that can save you from losing your home and possibly save you some money!

Save this! Tag a friend 💕

•don't apply for new credit!
•don't miss ANY payments!
•don't change jobs!
•don't make any large purchases!
•don't use credit cards excessively or make late payments
•don't spend you Closing Money
•don't omit debts from your loan app
•don't originate inquiries on your credit
•don't make large or unusual deposits over $500
•don't change bank accounts
•don't co-sign for anyone!

Let's get you Home ready! Call us today! 661.368.3770 or Click Here to get started!
Follow us on Facebook and Instagram @bakersfieldrealestategroup